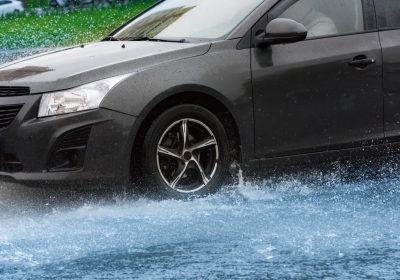 As the saying goes, "April showers bring May flowers," and while we look forward to the blooming of flowers and new leaves on the trees, all that rain can cause trouble driving. Springtime downpours mean driving conditions often include mud, muck, slush, and standing water.
Spring weather conditions present their own driving challenges, including a high number of accidents due to wet pavement. To help keep you safe on the roads in the coming weeks, here are a few spring driving safety tips to follow.
Navigating Heavy Rain
Before you go out in spring driving conditions, make sure that your windshield wipers are new and that you have plenty of windshield wiper fluid. You'll also want to make sure your tires are in good condition with proper air pressure and with enough tread. If you find either is overly worn or broken, replace them with auto parts in Apopka.
Beware of Standing Water
During or immediately after heavy rainstorms, pools of standing water can form on the road. If you can, avoid the puddles altogether. If there's no way to switch lanes safely, try to drive through it very slowly, so you don't slide. Hydroplaning is another major danger with standing water. This occurs when your tires are riding on top of the puddle, rather than gripping the road. Your main defense is to go slow.
Be Cautious of Mud
Steer and brake very carefully when there's mud on the road to avoid sliding. If you do start to slide, treat it as you would an ice slide and turn your car in the direction of the slide, slowly pumping your brakes.